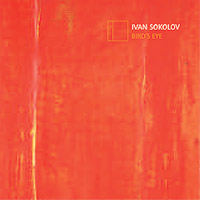 EYESERGEI PROKOFIEV, ALEXANDER WUSTIN, IVAN SOKOLOV, NIKLAJ KORNDORF

Bird's
Performer
Ivan Sokolov
NULL
CD
MDC 7804
20€ / order
About EYESERGEI PROKOFIEV, ALEXANDER WUSTIN, IVAN SOKOLOV, NIKLAJ KORNDORF

Bird's
PROKOFIEV After his stunning debut at the Rubinstein Contest in 1914 where he performed his own Concerto N°1, op.10, instead of the repertoire concerto that he was expected to play, and where he went on to win the first prize, Prokofiev was ready for an international career as a virtuoso pianist, but two events prevented this from happening: the meeting in July 1914 with Diaghilev who commissioned a ballet from him and the start of The Great War. He had also started work on the composition of a large-scale opera, The Gambler after Dostoyevsky. The rejection of this work by both the Mariinski as well as the Bolshoi, resulted in him returning the piano. A recital in St. Petersburg had been planned for November 1917 and this forced him to finish a series of short pieces that he had started in 1915. He called the series Mimoletnocti, which translates into Fugitive Visions. Due to certain revolutionary events, the recital had to be postponed and finally took place on 15 April 1918.
Fugitive Visions, op.22 consists of twenty short pieces, the longest lasting two minutes, and some of them hardly lasting 30 seconds. There is no particular indication as to the significance of these small pieces, except sometimes a mention that is more psychological than musical about how to play the piece: ridicolosamente, feroce, inquieto, etc. Only the 19th Vision has an explicit explanation provided in the form of a comment by the composer himself stating that it reflects the agitation that had spread in the streets and the crowds at the time of the Revolution.
Although the Inspector for Education, Anatoli Lunatcharski told him "You are a musical revolutionary, we are all revolutionaries in our lifetime, we have to work hand in hand", Prokofiev felt no Bolshevik fibre in him and preferred to request a six-month visa to travel abroad because, as he assured them "I need a change of air". Once in Vladivostock, he boarded a plane for Japan and from there left for America at the end of the year. He was not to return definitively to the Soviet Union for another eighteen years.
In order to earn a living, Prokofiev multiplied the number of piano recitals he gave but did not compose any new pieces for piano, as an opportune commission from the Chicago Opera, A Love of Three Oranges, took up all his time. As soon as this was finished, he completed the 3rd Concerto that he had started working on in Russia and which was also created in Chicago. In spite of these successes, he left America in 1922 and after spending some time in Germany, he set up in France. Over the next ten years, he composed just one sonata for the piano, his last two concertos (N°4 and N°5), which were hardly ever played, either by himself or others, and the two short pieces for piano that he baptised Things in Themselves, op.45 (1928). From 1932 onwards, he started making increasingly longer visits to the Soviet Union where he received several commissions including the music for a film (Lieutenant Kije Suite) and a full-length ballet (Romeo and Juliet). In the meantime, he returned to the piano with three pieces that he called Pensées, op.62 that he composed in Moscow on 13 November 1936 six months after his definitive return. Not only do seventeen years separate Fugitive Visions from Pensées, but there was also a difference in climate and atmosphere that is transparent in the work. The first is a group of twenty short pieces, often lively and extrovert, where new harmonies are confronted with traditional tonalities, "false" notes with "correct" notes, while Pensées is made up of three longer pieces, more structured, but all slow, meditative, melancholic in a post-romantic language. Perhaps we can see in these the reflection of a remark made by Prokofiev at this time about the Russian winter and the accents of the language that he missed so much. With Things in Themselves, op.45, and Pensées, op.62, Prokofiev totally changed his style and expression. Instead of announcing the Sarcasms of the title (as in Opus 17) or brief visual impressions that we find in Opus 22, the pieces speak to us in a philosophical and abstract language. The music is peaceful, serious, introvert, even melancholic, completely the opposite of the petulant Prokofiev that we had known until then and that the Soviet Union was waiting impatiently to see return. In his Autobiography written in 1941, he described the second of the pieces of Pensées as one of the best pieces he had ever written. He associated it with an orchestral piece written at the same time, Symphonic Song, op.57 (1933), "a very serious piece for which I was very carefully to choose melodic material and whose music is close in character to the three pieces of my Opus 62, Pensées". These two scores were written in the Soviet Union but did not meet with success. What Prokofiev liked so much did not fulfil the criteria of the "socialist realism" that had just been defined by Maxim Gorky et Andreï Jdanov. A rather sinister soviet musicologist, Israel Nestiev, who had become the official biographer of Prokofiev, started attacking all the works created outside of the Soviet Union and in particular Pensées: "It is hard to recognise the old Prokofiev (read: before he emigrated) in any one single piece of op.62. The rhythmic firmness and clarity of thought have disappeared. Rational speculation has replaced the spontaneous youthful vigour, bland shapes have erased the rich sounds". What Prokofiev considered to be his best work thus ended up being scrapped and this was to be the lot of the majority of the work he produced in the Soviet Union. Pensées gives us an insight into the direction taken by Prokofiev's music before he returned to the Soviet Union where he was subjected, in spite of his unconditional submission to the demands of the regime, to innumerable disappointments and humiliations.
WUSTIN Alexandre Wustin was born in Moscow on 24 April 1943. After completing his studies at the Moscow Conservatory for Music, he worked for Sovietskiï Kompozitor publications, the experience of which made him very strict with himself. Many of his pieces are associated with themes that were particularly close to his heart, such as the Jewish culture in Three Melodies on the Poems of Moisseï Teif (1966), In Memory of Boris Kliusner (1977) for voice and quartet, Capriccio on Three Jewish Songs (1982) for female voice, bass choir and instrumental ensemble. During the last fifteen years he has written a number of Christian works: Blessed be the poor of heart (1988), for voice and ensemble, Agnus Dei (1993) for choir, percussion and organ, Spem in alium (2002) for voice and instruments. Bird songs and the vocal improvisations of his young son were another source of inspiration for: Quatuor (1966), The World (1975), Nocturnes (1972/82), To My Son (1993). His piano works are numerous, the oldest included in his catalogue being the Three Songs from Toropets dating back to 1972. Toropets is a town in the province of Tver 400 km west of Moscow where Wustin spent some time and where he took an interest in local folklore. The titles of these three fast pieces translate into: 1. Clean Fields 2. My nightingale 3.I have seen many things in Life… Wustin composed several Laments after 1967, namely two for choirs (men's choir and big drum, mixed choir and flute) which were revised several times in 1988 (the first is dedicated to the victims of the earthquake in Armenia), then Lament a piece for solo bassoon in 1989. This Lament for piano was published in 1984 and is thus an earlier piece.
SOKOLOV Ivan Sokolov was born in Moscow and currently lives in Bonn and Moscow. He is not only a pianist but also a composer and author of several pieces mainly for piano, which sometimes mix theatre with music a little in the manner of Maurizio Kagel. The pieces that he plays here are characterised by their fluidity. Instead of being a instrument for crashing and hammering, which is often the case in contemporary music, the piano becomes a wave on which the pianist surfs. In more musical terms you could say that this music is grouped into clusters which are not delivered in dense packages by fists and elbows, like Galina Oustvolskaïa – but they are sprinkled onto the keys by the fingers in groups of droplets that make this kind of music utterly scintillating. In Evening Birds we find these same qualities but in another form. This is a longer piece where, between an arpeggio of melodies à la Silvestrov, evening birds create a cacophony with their chirping. Towards the middle of the piece, we hear the pianist recite a poem by N. A. Zabolotsky (1903-1953) while continuing his playing which has now become an accompaniment. The emotional atmosphere created by this is not dissimilar to that of Silvestrov's Stille Lieder. This rapprochement of music and poetry summarises everything on this disc from the melancholic Pensées of Prokofiev to his Fugitive Visions which that is also a feature of the pieces by Wustin and Sokolov.
KORNDORF There is a completely different dimension to this piece by Korndorf as it lasts almost half an hour. In it he evokes a succession of gleams of sunlight and he also calls the birds, but in a morning frenzy this time. Nikolaï Korndorf, born in Moscow on 23 January 1947, also studied at the Tchaikovsky Conservatory of Music in Moscow. His first works adopted an atonal post-expressionist style that he abandoned with his 1979 piece Confessions for double bass and twelve wind instruments and Jarilo (1981) a long piece for piano. Korndorf was also interested in repetitive minimalist structures based on diatonic patterns, but his temperament led him to more vigorous expression in his large-scale works such as Hymns (1987-1990), his 3rd and 4th Symphonies and an opera based on the fiery relationship between Marina Tsvetaïeva and Rainer Maria Rilke that lasted several months. Korndorf emigrated to Canada in 1991 where he died unexpectedly on 30 May 2001. Jarilo also comes over like a vision, but very long, about half an hour, the time needed for the sun to spread its full magic luminosity. It is in effect, the succession of these gleams of light, the sparkle and the bursts of sunlight that Korndorf tried to translate. The birds at dusk that are conjured up in the other piece are now the first to greet the dawn light in this piece that could also have been called Morning Birds. Frans C. Lemaire
---
The Nightingale The woodland choir had fallen still. A finch gave forth one last faint call. Then only the nightingale's song rang out High in the trees with the world far below. The more I pursued you, insidious passions, The less I could turn from you lightly and laugh. Could you, little bird, leave off from your song, Be still in the glow of this sacred grove? Tangent rays broke the cooling surface Of the evening leaves and scattered far and wide. The more I have known you, constancy, The less I have believed you could keep faith. And you, night singer, nailed to your art, Anthony in love with your Cleopatra, How could you, mad creature, surrender to feeling, Carried away in pursuit of love?
Why when you leave these woods at evening Do you shatter my heart in a thousand pieces? I am sick for you, it would surely be simpler To leave you, and with you leave certain disaster. The world it seems is so: the wild beasts, Making the first symphony in desert wastes, Heard your voice in the cave crying out, And howled and roared "Anthony ! Anthony !" N.A. Zabolotsky 1939